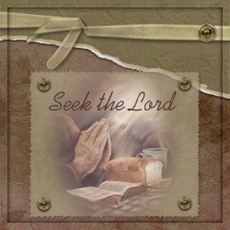 From A Collection of Letters by Gerhard Tersteegen (1697-1769)
Dearly beloved and valued friend in the grace of God;
Your last letter of the 5th Instant, as well as the two former ones, has been duly received. My delay in replying has arisen, neither from idleness, nor selfishness, but chiefly from bodily indisposition. I am seldom able to write, chiefly on account of a weakness in my head and eyes. My leisure time is quite taken up with receiving visits, and writing, so that I am unable to reply to many letters. Nor am I a spiritual guide; I am much too deficient for that purpose. Yet still, I am not backward in giving testimony to internal truth, according as God has graciously given me to know it, or in extending the hand of fellowship to my brethren, according to my ability, even as one child does to another.

In other respects, my dear friend, you have no need to have recourse, with so much anxiety, to such a poor creature as I am, in order to ask advice. You have the best guide and teacher, unspeakably near you. His pitying eye beholds all your grief, and it is he himself that awakens in your inmost soul, that secret hunger, and anxious inquiry for help and deliverance. The Lord, your teacher, and your helper, is present in the secret recesses of your soul, from whence this hunger arises. Believe this, although you may have no sense or feeling of it, and with a meek and heartless resignation, retire to him within, as well as his grace will enable you to do. Show him, with humility and composure, your disease, and with long-suffering confidence, await from him the cure. This waiting is of grace, and it is of benefit to us also; for it quenches the ardent fire of nature. God is a pure and gentle being; nothing harsh can approach him. Self does not win the prize. He voluntarily imparts himself to the secluded spirit, after it has been make meek, little, and pure, by means of such afflictions as these, under which you at present labor.

Persevere in God's name, and do not grow weary, or impatient. Continue to lie low before the Lord, and thank him for permitting you to do so. He knows how and when to help you. Do not reflect so much on yourself, and your own wretchedness, when you are obliged to feel and see it; only turn away from it, with a calm disgust, and seek to forget and escape from it: no further effort or struggle is necessary. (Exod. 14:13, 14). If you cannot forget and escape from it, bear it, in the sight of God, as quietly as you can: it will not be imputed to us for Jesus' sake. Suffering evil is the way to holiness. Above all things, do not lose courage, although wounded; but commit yourself confidently to the Lord, even in that state, in spite of self-love, which is unwilling to appear so defiled.

God certainly loves you; love him, therefore, also; and venture yourself upon him, for his love's sake. I recommend the way of love, to you in particular; it is this alone, which can sufficiently heal all your wretchedness and infirmities, both of spirit, and of constitution. I do not altogether mean a sensible or susceptible love, which is often a flower without fruit, and tends to nourish self-love: but a solid love. Believe the inward nearness of love; perform, deny, and surfer everything from a loving intention; in all your devotions, do not seek to satisfy yourself, but the friend of your heart, whom you love. If you cannot do, or find anything that pleases him, endure your wretchedness and incapacity, from love to him. He accepts the intentions of love, even in the midst of barrenness and darkness; this we learn to know in due time. Prescribe nothing to the Lord, but secretly submit the will of your mind, to the perfect will of his love, and his dealings towards you, even though your natural will should be opposed to it. To desire to love him supremely, and to cleave unto him, and to eternal things, is the basis and object of that desire, which his free love has imparted to you. This is sufficient. Do not dictate to the Lord, what he shall give you, or by what means he shall accomplish his purposes in you. Surrender yourself unconditionally to him, let him do with you as seemeth him good, and then all will be well.

In one of your letters, you mention, "it is very seldom you can realize the presence of God in any palpable manner, at any particular time or period." God is unchangeably present with us, in the precious name of Jesus, as our God, and our supreme good. Faith lays hold on this, superior to all conception, or perception, cleaves with cordiality to a being so lovely, commits herself to him, honors and loves this adorable friend, and expects everything from his infinite goodness. But with regard to the feeling, or special gracious manifestation of the Divine presence, it cannot be realized by any external effort, nor ought we to attempt it, for that would be improper, and prove a hindrance to us; both the one and the other depend solely on the good pleasure of our God, If we only filially follow the guidance of his grace, and exercise ourselves by it in prayer and self-denial, we are then in that state of mind, in which the Lord can work in us, and impart himself to us at pleasure; so that as children, we may confidently commit ourselves to our Father's wisdom. Retiring at certain seasons, (every one according to his circumstances,) for prayer and recollection, I regard by all means as good and necessary: we ought not, however, on these occasions, to long for any perceptible communication, but continue as contented as we are able, even in the midst of darkness, barrenness, wandering thoughts, and temptations, if we be not, knowingly, ourselves the cause of them. Worshipping, adoring, and offering ourselves up to God, is of itself, happiness sufficient.

Your undertaking some external employment is needful for you, and well-pleasing to God. The idea which occurs to us, that all is temporal and transient, and therefore useless, merely arises from the disrelish and gloom of the constitution. We were driven out of paradise by sin, and have thereby; ourselves become corruptible, worthless, and miserable: and according to God's wise arrangement, must now till the thistly ground, as a penance, and for our amendment: and be exercised in the performance of things so worthless. It would be folly to doubt upon the subject. We ought not however, to enter into them with ardor, or burden ourselves too heavily, but do all that we do, to the Lord, (Col. 3: 23, Ephes. 6:7) they will then, not only not be prejudicial to the spirit, but advantageous to it; so that by this simple intention of doing all things, whether little or great, to the Lord, and from love to him, even the smallest things become important, and earth is turned into gold. To such persons, outward things are no longer temporal and perishable, but their outward form and intent, makes them eternal and abiding, and a service done to God.

My age, after which you enquire, is near upon forty-seven years. The number of my years is not great, but I have learnt in them, to know much of the vanity of the world, of the corruptions of the human heart, and of the patience, and incomprehensible goodness of God in Christ, and learn daily, still more. Blessed be the Lord, who hath hitherto helped me! About twenty-seven years ago, God graciously called me out of the world, and granted me the desire to belong entirely to him, and be willing to follow him. May his grace preserve this mind in us, steadfast unto the end! In the same grace, I remain,


Your affectionate friend and brother.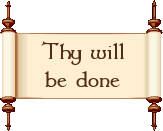 BACK TO HOME PAGE